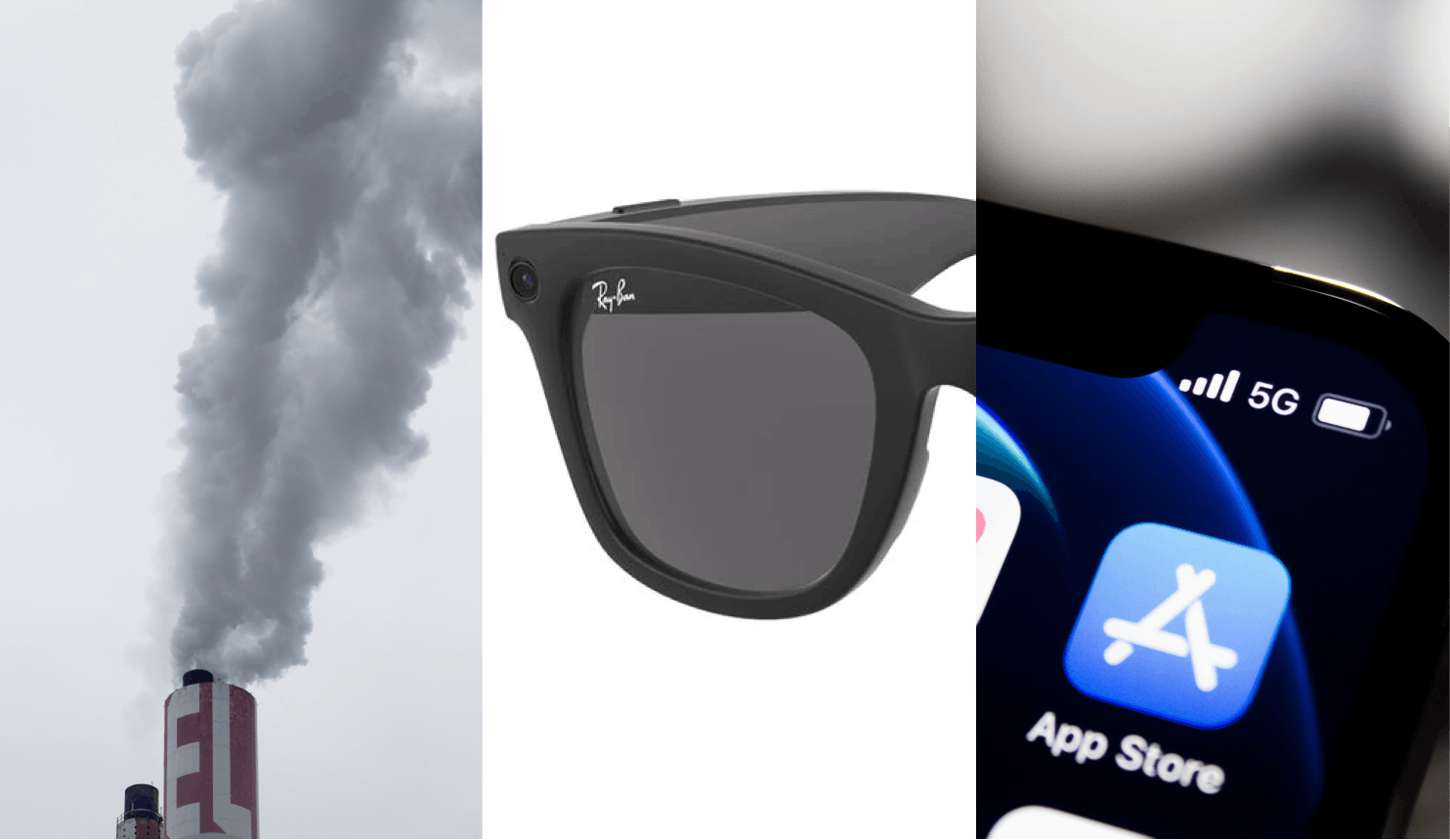 ICT emissions "worse than previously thought"—Facebook debuts its Ray-Ban smart glasses—Apple vs Epic battle reaches final ruling
We've been covering the Epic vs. Apple saga for over a year now—remember how it all started?
If you haven't been following the drama, here's the Sparknotes version: in August 2020, Apple deleted Epic's popular game Fortnite off of the App Store after Epic violated the terms of service by adding a direct payment mechanism (at a reduced price). Epic Games immediately sued Apple (as well as Google, who also dropped them from its Play store) for antitrust violations. Things escalated with Apple responding to the lawsuit by revoking Epic's permission to develop tools for iOS and Mac—and the adversaries have been duking it out in court ever since. 
Ultimately, a year and some change later, a US federal judge ordered Apple to allow developers to route users to other payment systems. But—the catch—this doesn't mandate green-lighting in-app payment systems. Epic Games CEO and founder Tim Sweeney is not satisfied:
Epic is determined to "fight on," so we'll see how the next chapter takes shape.
Apple must ease App Store rules, U.S. judge orders
5G 
Some brief updates on the 5G front this week:
Ericsson and Nokia are raking in the spoils of the ostracization of Huawei, though the Chinese network infrastructure supplier still reigns as the largest in the industry. Up 14% and 11% respectively, the increasing rate of telco deployments has been a boon for business.
Ericsson, Nokia benefit most from first-half 2021 telco network spend
Speaking of, Verizon added four more cities to its mmWave repertoire, as well as opened up its 5G Home service to nearly 60 locations. 
"Our continued investment in 5G Ultra Wideband means that more people than ever can experience unmatched speed on phones and a home broadband alternative that is transforming the market. We will continue our aggressive push into even more places." —Kyle Malady, CTO, Verizon
Verizon is still sitting on (over) $45 billion in C-band spectrum, which the carrier will have access to at the end of the year.
Verizon adds 4 more mmWave cities, expands 5G Home service
GenXComm has closed a $20 million Series B round to support the launch of its private 5G offering:
"Enterprise and Industrial customers worldwide are investing in the digital transformation and full automation of business processes and decision systems. GenXComm's 4G LTE and 5G cellular mesh systems will provide the enterprise WAN with the coverage, reliability, agility, and secure connectivity required to make this transformation a reality."—Hardik Jain, CTO, GenXComm
On the scene since 2016, the company has already been recognized for its tech—previously bagging $7 million in funding from Intel and was a finalist at the Marine Corps National Security Innovation Network (NSIN) competition last year.
Lastly—Deutsche Telekom has upped its stake in its U.S. arm, T-Mobile, after swapping 7 billion in shares with SoftBank. Now owning 48% of the company, DT is edging close to majority control.
Deutsche Telekom lifts T-Mobile US stake in SoftBank swap deal
Gaming & AR/VR
Not a great day for cheaters in the gaming world. Which is to say, a great day for everyone else! Well, sort of. Basically, Riot—the makers of the popular game Valorant—have mandated that anyone playing on the upcoming Windows 11 launch use its included TPM 2.0 (Trusted Platform Module). This is in addition to leveraging its in-house anti-cheating software, Vanguard, which has dramatically cut violations compared to competitors like Counter-Strike and Call of Duty. Some praise the strict measures, while others consider it a violation. In any case: Riot's game, Riot's rules. Users not keen on updating their platforms can take comfort in the fact that the requirement isn't being enforced across Windows 10 PCs. For now, at least. 
Valorant leads the charge on enforcing Windows TPM to perma-ban cheaters' hardware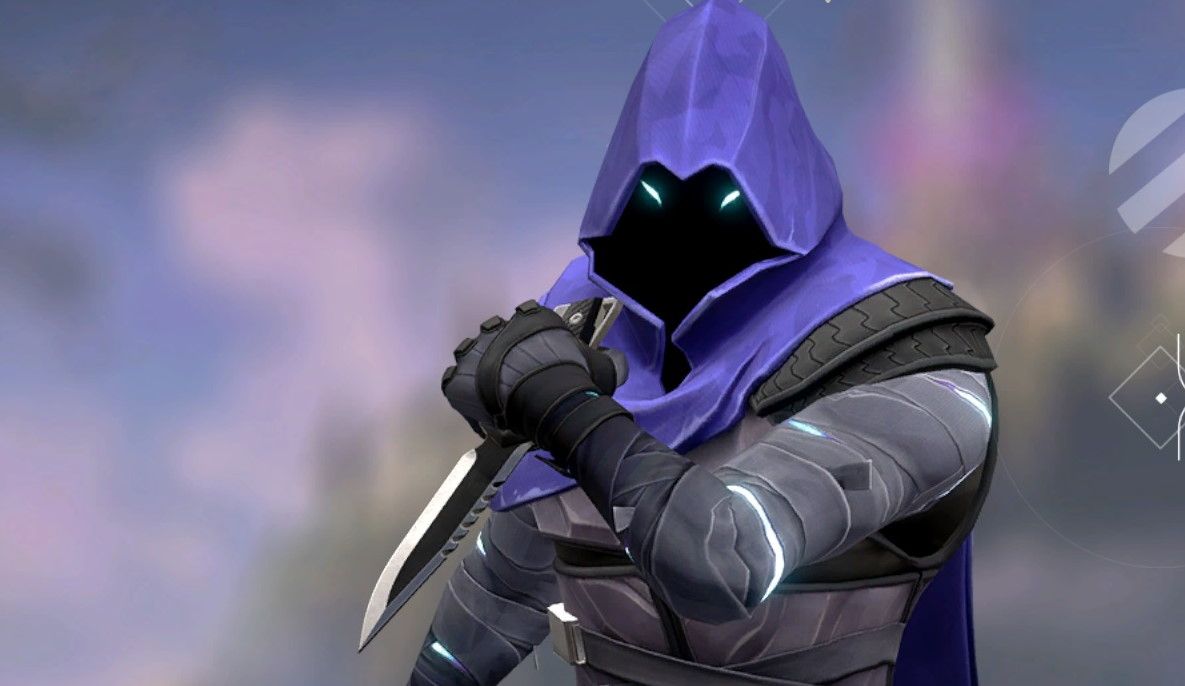 Facebook has officially dropped its new Ray-Ban smart glasses. Starting at $299, the glasses allow wearers to capture images and video, take calls, and listen to music. If they've got one thing going for them, it's that they're definitely less dorky than Snap's version.
Social media promo is making the rounds under the hashtag #raybanstories, which aims to showcase how the specs "let you stay present while capturing the world the way you see it."
To risk sounding like a luddite, the idea of these glasses becoming mainstream is a bit unsettling. Anyone, at any moment, could be taking a photo or recording an interaction without the subject knowing (whipping out a phone is a bit more conspicuous). Facebook published a guide "outlining how to use the glasses responsibly, for example turning them off in private spaces like public bathrooms and not using them for illegal actions like harassment or capturing sensitive information such as PIN codes." Yeah—because people definitely are trusted to follow the rules. 
I'm curious to see whether the tech catches on, and how people end up using it. Let's hope it's wholesome. 
Facebook unveils its first smart glasses
AI
Nvidia's reached nearly Her-level realistic when it comes to AI voice synthesis:
Developers approached the task by modeling tools that treated speech similarly to music, and using their own voices to teach hard-to-replicate rhythm, pitch, and timbre. A blog post from the company outlines how the AI model's capabilities can be applied to a variety of cases, like text to speech in gaming, aiding people with vocal disabilities, or enabling users to translate between languages—in their own voice. A lot more inspiring than customer service and personal assistant bots (sorry, Siri and Alexa). 
Nvidia's New Voice A.I. Sounds Just Like a Real Person | Digital Trends
Small World Consulting together with researchers from Lancaster University argue that current projections of ICT's greenhouse gas emissions share—1.8-2.8%—are only a fraction of the bigger picture. If taking the entire supply chain into account, which includes the cost of sourcing and manufacturing component parts, estimates are closer to 2.1-3.9%. With the mounting prevalence of new technologies like blockchain, IoT, big data and AI, these numbers are expected to rise, even after accounting for the efficiencies the innovations bring about. 
"Much more needs to be done by the ICT sector to understand and mitigate its footprint, beyond focusing on a transition to renewables and voluntary carbon reduction targets. We need a comprehensive evidence base of ICT's environmental impacts as well as mechanisms to ensure the responsible design of technology that is in-line with the Paris Agreement."—Dr. Kelly Widdicks, Lancaster University
The group's next project, PARIS-DE (Design Principles and Responsible Innovation for a Sustainable Digital Economy), aims to determine ways for the digital economy to align with sustainability goals.
Emissions from computing and ICT could be worse than previously thought
Leaving it at that for this week, short and sweet!